Adding a touch of colour to your white home...
Any room decorated in only white shades does need a slight amount of colour to give the room an additional point of interest.
These colours can be contrasting or of the same tones, with a contrasting colour you will only want to use a minimal amount to create the greatest impact. This could be small pieces, a cushion, a lamp, a flower, a vase.. the list is endless, but you should remember to keep it minimal.
A room of tones is most popular, adding creams, off whites and greys, these toned colours complement the white base colour, but are subtle. Adding tones creates a warmth in your surroundings.
It is a personal opinion in how you choose which colour to add, depending on your taste and personality, experiment, if you don't like it you can always easily change it.
Adding Subtle Tones of Grey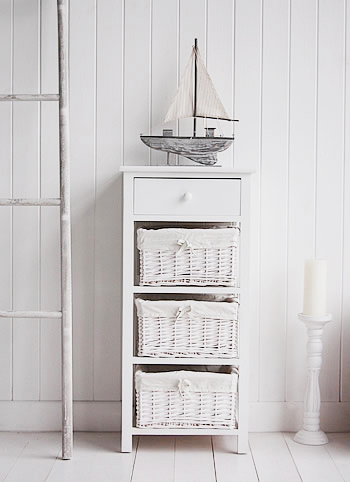 Adding a Contrasting Colour to Your White Room