A really pretty idea for a bedside table, our Provence shelf unit would suit any colour and style of bedroom. At only £35 each, the offer a very affordable option.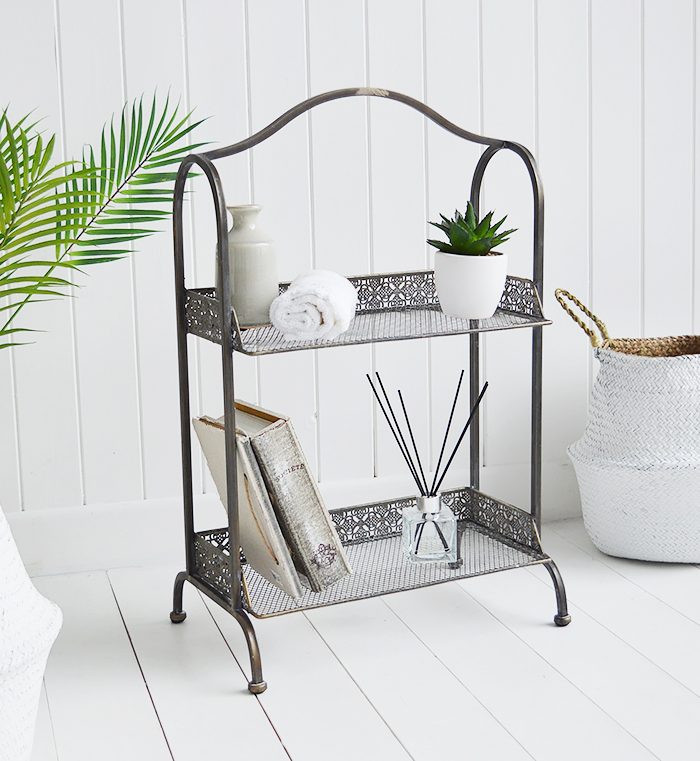 A vintage style very decorative freestanding metal shelf unit in an aged bronze colour.
The ornate edging and mesh shelves give The Provence Shelf unit a unique beautiful look that will last for years to come.
A vintage style shelf that will mix with all interiors in the bathroom, kitchen, hall and living room
Specifications
Width: 43cm
Depth: 29cm
Height: 67cm
Shelf Height: 29cm, Width: 20cm
The White Lighthouse
Online furniture and accessories shop for the home...
Shop online for furniture with delivery to UK at our online store website: www.thewhitelighthousefurniture.co.uk